Going Home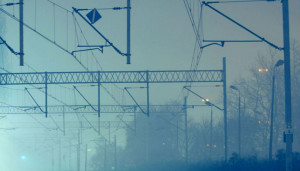 Awoken by a whistle blast, the old man looked out the window trying to identify where the train had halted.
As he peered into swirling fog, the carriage door opened and a tall silver-haired woman in a long black overcoat glided silently aboard.
A distant memory of childhood flickered through the old man's mind as the woman sat opposite him and the train started to move.
After slowly unwinding the scarf that had been wrapped around the lower half of her face, and folding the garment neatly in her lap, the woman looked up and said, "Merry Christmas, son".

Going Home was my contribution to the 2015 Advent Ghosts Flash Fiction event organised by Loren Eaton.
Check out Loren Eaton's blog at isawlightningfall.blogspot.co.uk for more information about the annual Advent Ghosts Flash Fiction event.